St. Bees Headland Voluntary Code of Practice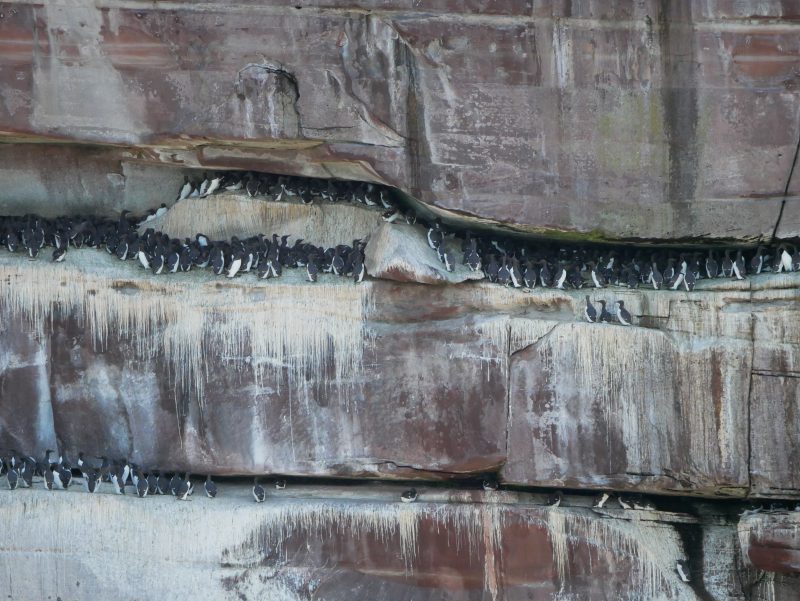 St Bees Head is part of the Cumbria Coast Marine Conservation Zone (MCZ), is a Site of Special Scientific Interest (SSSI) notified under Section 28 of the Wildlife and Countryside Act 1981, and an RSPB Reserve.
The sea around St. Bees Head is important for many species of birds which nest on the cliffs and feed on fish in the area. Some of the birds are susceptible to becoming accidentally entrapped by nets and disturbed by vessel movement. At particular times of year (around the breeding season) these birds are at especially high risk. Nobody wants to see birds caught in fishing gear, including those fishing the gear. Apart from the obvious damage to those individual birds, it can cause distress to the public and lead to a damaging perception of fishing.
In 2018 NWIFCA introduced the first St. Bees Headland Voluntary Code of Practice (COP) which has been implemented each year since. The COP recommends that no netting of any type takes place in 1km area around the headlands. Detail of the area can be found in the most recent COP below. The timing of the COP is typically between mid-March and the end of July. The dates are reviewed each year and can potentially change depending on whether, the behaviour of the birds, and assessment by Natural England and the RSPB if the risk of netting to the birds, particularly juvenile birds. A link to the latest COP can be found below.