Long Serving Fishery Officer Dies Age 81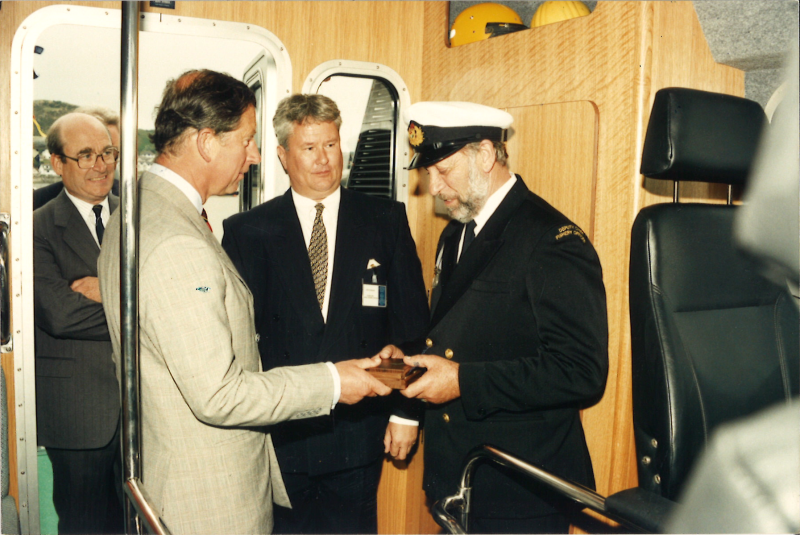 It is with great sadness that we pass on the news that Keith Willacy a retired, long serving, fishery officer has died aged 81.
Keith was a member of the then Lancashire and Western Sea Fisheries Joint Committee from July 1967 to September 1969.  He also served on the Finance Sub-Committee during that time.
Following his resignation from the Joint Committee Keith was appointed mate and engineer of the patrol vessel.  In November 1973 he was appointed Fishery Officer for the Northern Area (River Lune to River Dee).
In January 1990 Keith was appointed Deputy Chief Fishery Officer of the North Western and North Wales Sea Fisheries Committee.  In July 1996 Keith was presented to HRH the Prince of Wales during the launch of Fisheries Patrol Vessel (FPV) "Aegis" in Conwy.  At the same time he received an award from the Joint Committee in recognition of his 25 years of service with the committee.
In September 1999 Keith was appointed Acting Clerk and Chief Fishery Officer (CCFO) in the absence of the Clerk on long-term sick leave, before he retired in 2001 after 34 years' service as member and officer of the Joint Committee. Reflecting on his service as a Fishery Officer Keith once said to a colleague "I know I'm a funny old sort but when I'm finished, I hope they all say I was fair."
Keith's funeral will be held at 2 p.m. on Friday, 2nd February at Torrisholme Crematorium, Morecambe. Keith's family request no flowers at the service but if people wish to make a donation in his memory, please donate to the RNLI.