Seizures
Chapter 4 of the Marine and Coastal Access Act 2009 gives officers of the North Western Inshore Fisheries and Conservation Authority (NWIFCA) the power to seize any fish, shellfish and equipment believed to be in breach of NWIFCA byelaws, legacy byelaws, or European and National legislation. After 3 months unclaimed seized items are forfeited to the authority.
Current Seized Items
Cage Type Lobster Pot
Date: 19/07/2018
Position found: Jubilee Birdge, Walney Island.
Inspecting Officers: Officer I. Dixon
This gear has been inspected by officers of North Western Inshore Fishery Conservation Authority and it has failed to comply with NWIFCA Byelaws and has been seized.
Offence: Breach of NWSFC Byelaw 11 and NWSFC Byelaw 30
Description of seized item(s): 1x Cage type lobster pot with blue rope and no buoy.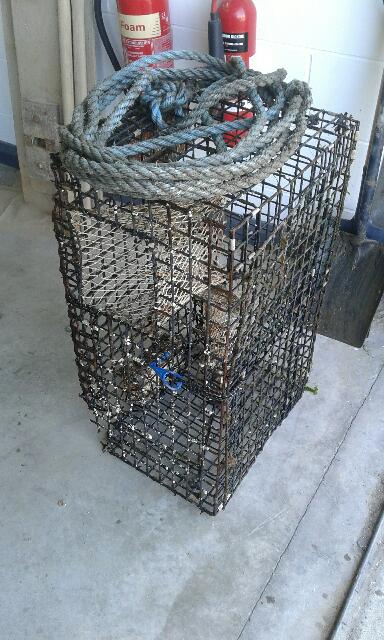 Further action
The seized item(s) will be stored by NWIFCA. NWIFCA may retain the seized item(s) for the purpose of an investigation. If the seized item(s) are not claimed within 3 months, the item(s) may be disposed of.
Please contact the NWIFCA Office at the following:
North Western Inshore Fisheries and Conservation Authority
1 Preston Street
Carnforth
Lancashire
LA5 9BY
Tel: 01524 727970
Email: [email protected]
---