Seizures
Chapter 4 of the Marine and Coastal Access Act 2009 gives officers of the North Western Inshore Fisheries and Conservation Authority (NWIFCA) the power to seize any fish, shellfish and equipment believed to be in breach of NWIFCA byelaws, legacy byelaws, or European and National legislation. After 3 months unclaimed seized items are forfeited to the authority.
Current Seized Items
Potting Gear 1.6NM SSW off Workington Block Ends
Date: 23/06/22
Position found: 54°38.583N – 003°35.234W and 54°38.105N – 003°35.278W
Inspecting Officers: IFCO Thinnesen
Reason for Seizure: Seized under section 264 of the Marine and Coastal Access Act due to being unmarked in contravention of NWIFCA Byelaw 4.
Offence: Breach of NWIFCA Byelaw 4
Description of seized item(s):
2 Dahns and 4 Pots with ropes.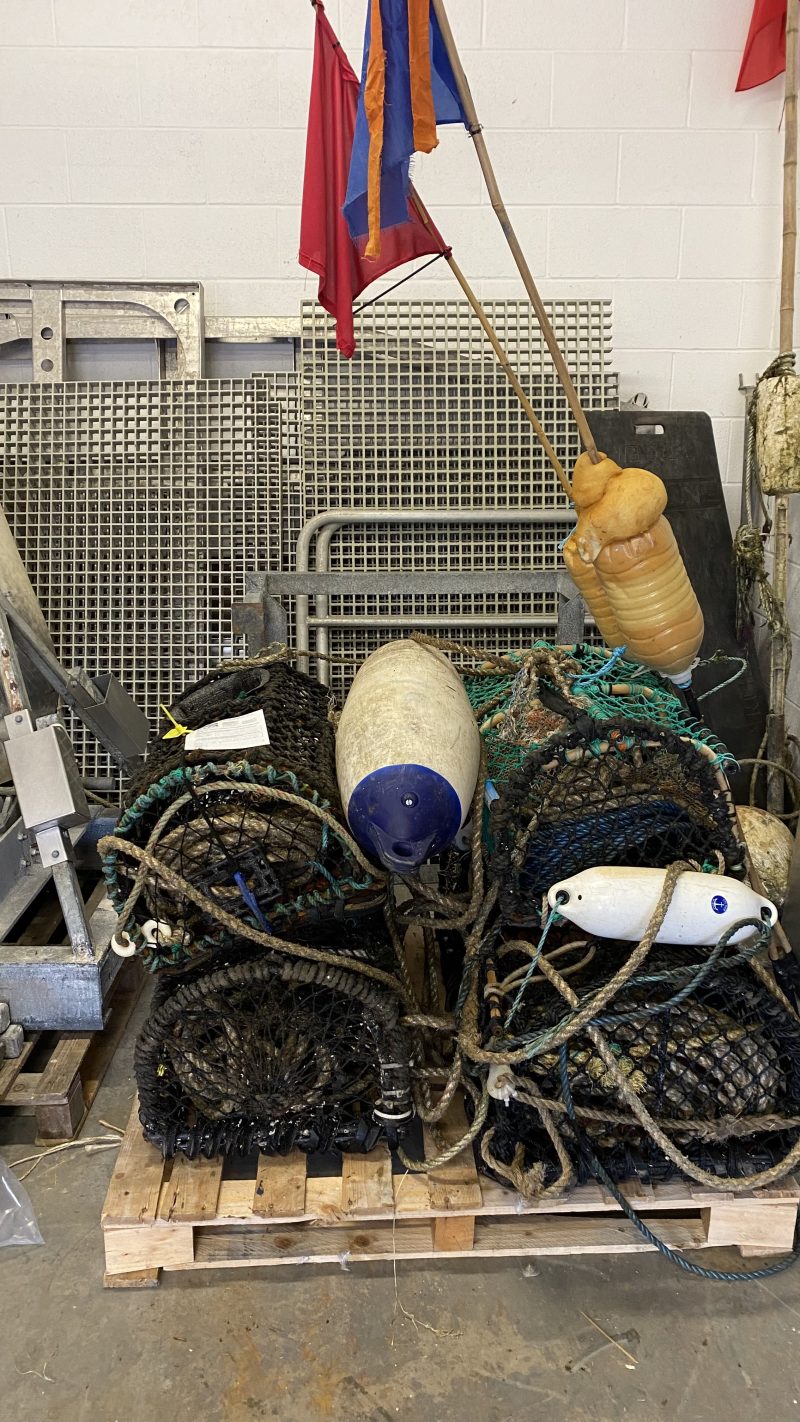 Further action: The seized item(s) will be stored by NWIFCA. NWIFCA may retain the seized item(s) for the purpose of an investigation. If the seized item(s) are not claimed within 3 months, the item(s) may be disposed of as the Authority see fit. This notice was posted on 5th July 2022 the three month period for forfeiture ends on 5th October 2022.
If you wish to claim the seized items please contact the NWIFCA Office at the following:
North Western Inshore Fisheries and Conservation Authority
1 Preston Street
Carnforth
Lancashire
LA5 9BY
Tel: 01524 727970
Email: [email protected]